Stay Fool, Keep Cleaning
We are Bunch of fools who are obsessed about cleanliness around us.Driven by heart and believe in "Ekla cholo Re" philosophy, we religiously follows the slogan "Hum Sudhrenge Jag Sudhrega".Inspite of preaching others we believes in doing our work only.
Inspired by swachha bharat abhiyan of Shri Narendra Modi, seven friends started Bunch of fools on 2nd nov. 2014.We conduct cleaning and awareness drive on swacchta every sunday.With the support of people, the Bunch Of fools family of 150+ fools had conducted 202 awareness drive without a single sunday gap till date.In this short journey, we met and get the blessings of our inspiration Mr.P.M. shri Narendra Modiji ji.
We are working on "Behaviour Change" in a different way.We don't teach people what to do instead we tries to think the way they do."Nukkad natak"...."Flash Mob"...."Treasure Hunt"...."Fashion Show" and what not.Friends,Bunch of fools welcomes you to the fascinating world of cleanliness.
Keep

Cleaning

To

Aware

The City


Batter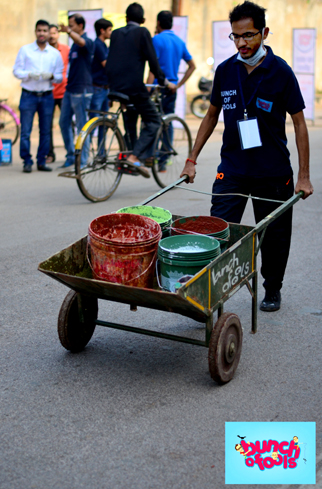 Our Mission

We don't make things complicated, so our mission is also very simple.Our mission is to make our city, our country a cleaner and greener place to live in. We simply wants a clean and beautiful surrounding, fresh air to breath in and clean water to drink for every citizen.

WILLING TO

CONTRIBUTE?

Join Us
Sachin Bhowalka

Satish Bhuwalka

Mukesh Rathi

Sunny Jain

Prashant Kochar